How to create a purchase order?
Purchase Order is created in the following fashion:

Click on the quick create

(+)

icon next to the

Purchase Order

tab or the

+New

icon placed on top of the purchase order window to create a new purchase order.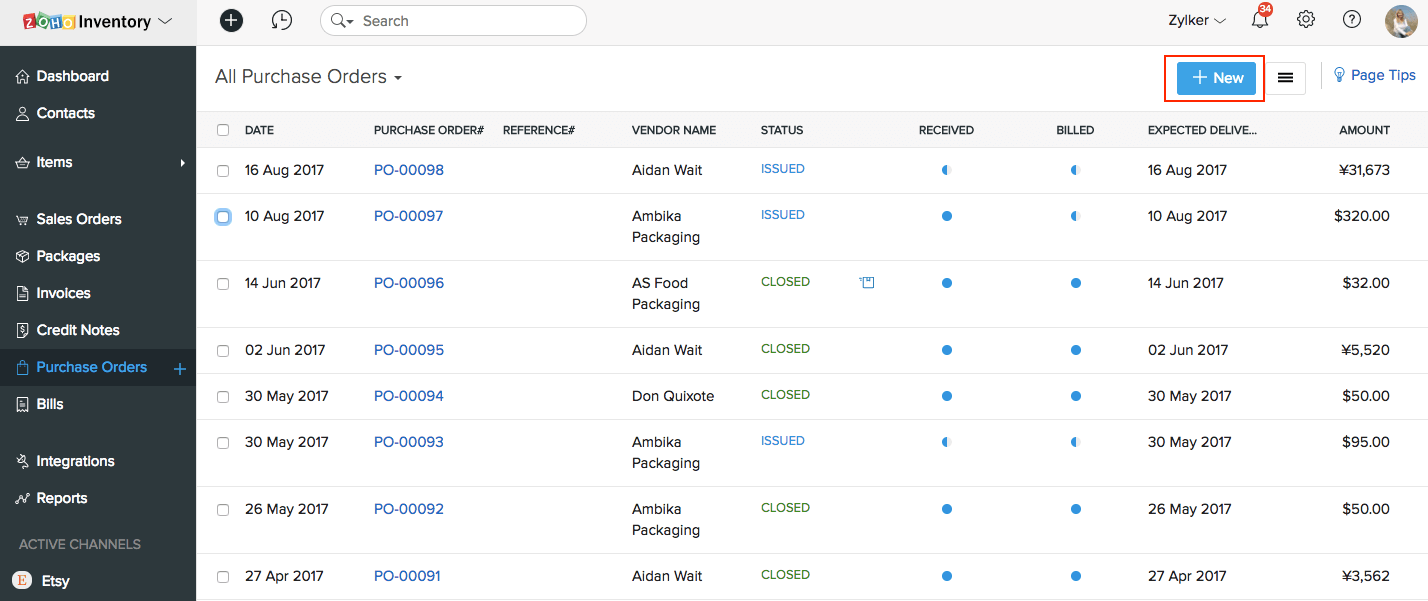 You will be navigated to a new window for entering the details for the new purchase order to be created.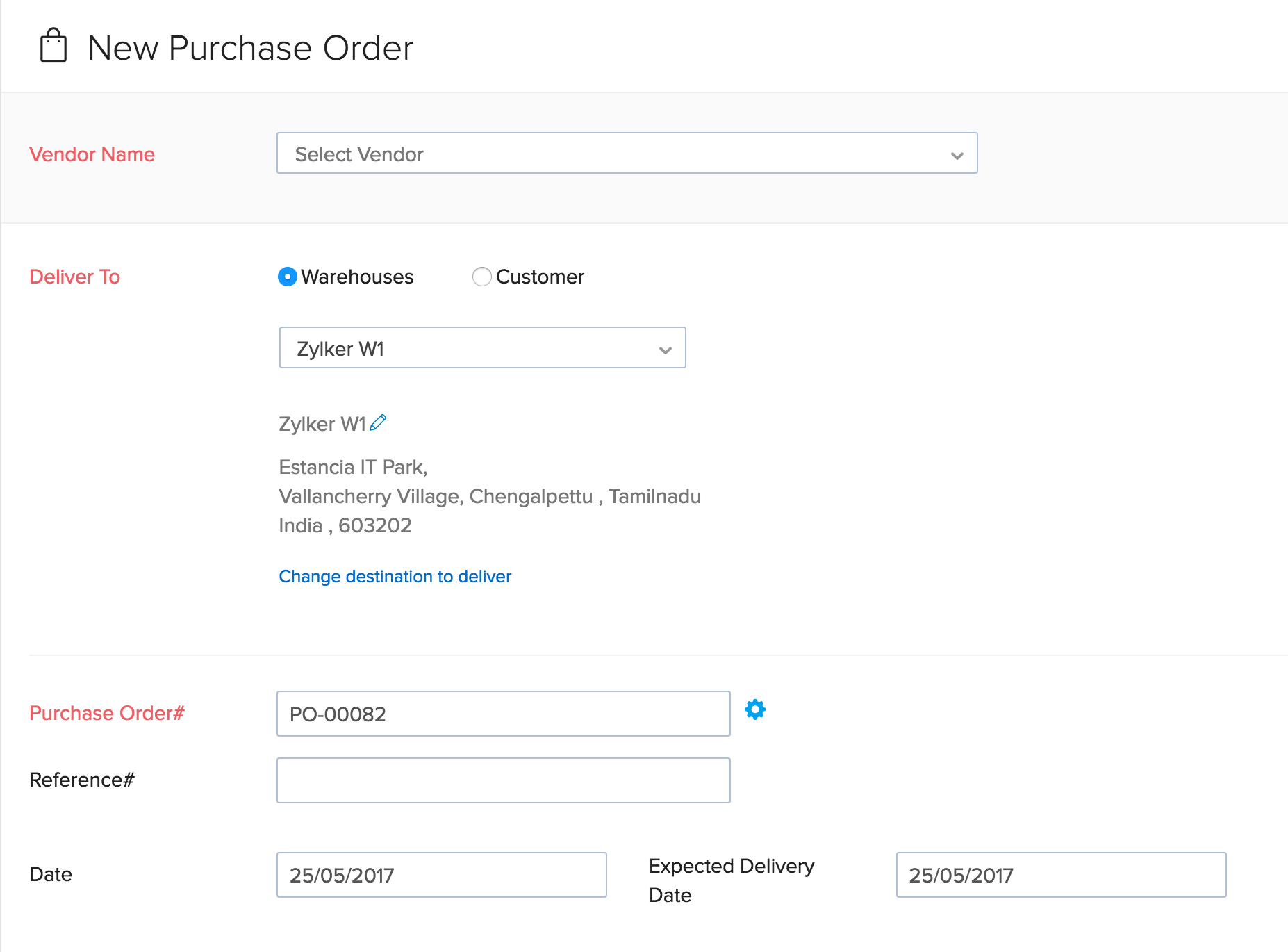 Under the

Vendor name

field, you can either pick the vendors from the list you have already created or you can add a new vendor by clicking on the

+ New Vendor

option.
If you choose the option to add a new vendor, a new contact creation tab opens up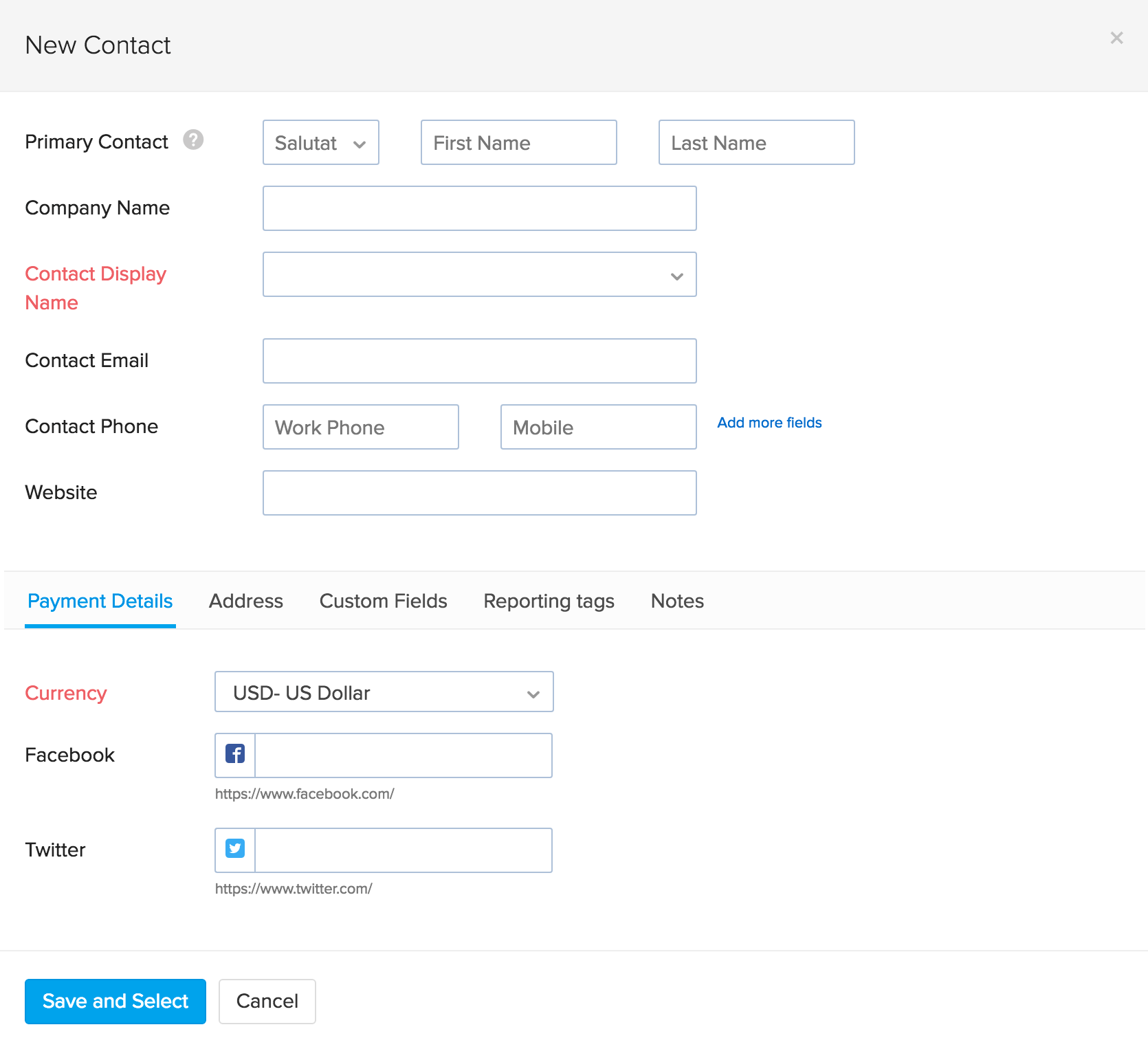 After filling up the required details, click on

Save And Select

to add the new vendor to the purchase order being created.
In the

Purchase Order#

tab a purchase order number is generated by default.
If you wish to manually enter a purchase order number:

Click on the

Settings

icon next to the tab.
A pop-up will appear where you can select between auto-generated estimate number or manual entry of purchase order numbers.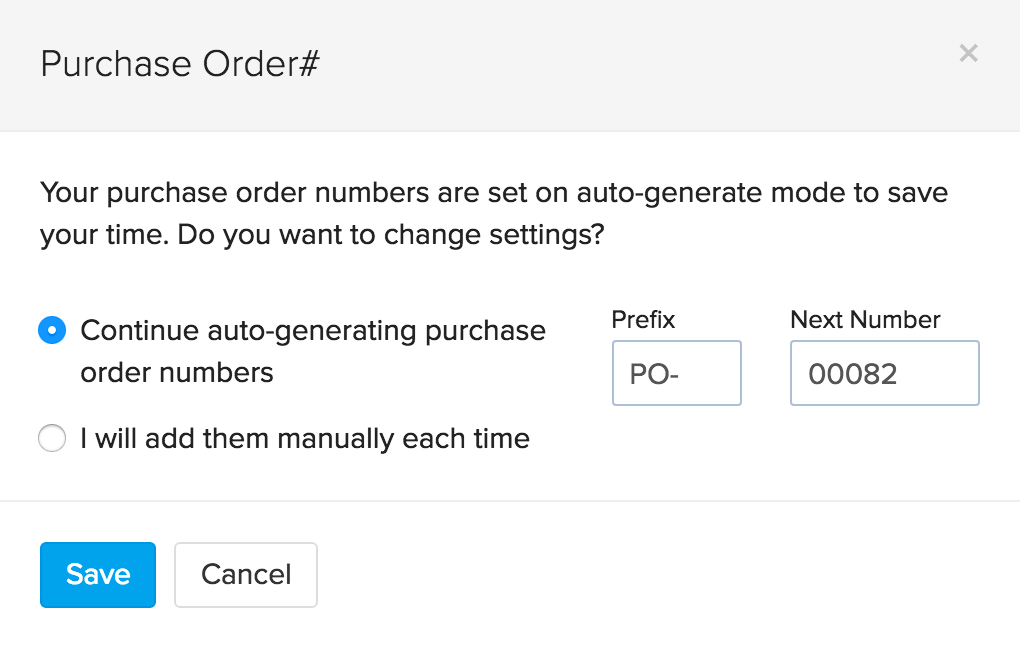 Date

tab is the date on which the purchase order is created.
In the

Expected Delivery Date

tab, you can set the date by which the product should be delivered by the vendor to the you.
In the

Shipment Preference

tab, you can choose or type to add the preferred method of shipment to be done by the vendor.
Enter the Item Details for the Purchase Order.
Items

can be added from the list of items shown in the drop down that have already been created by you in your Zoho Inventory account.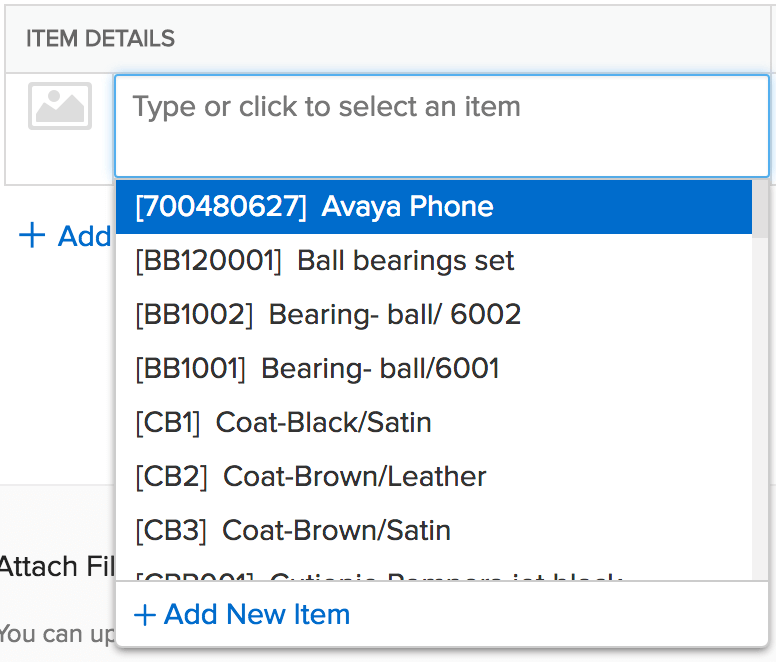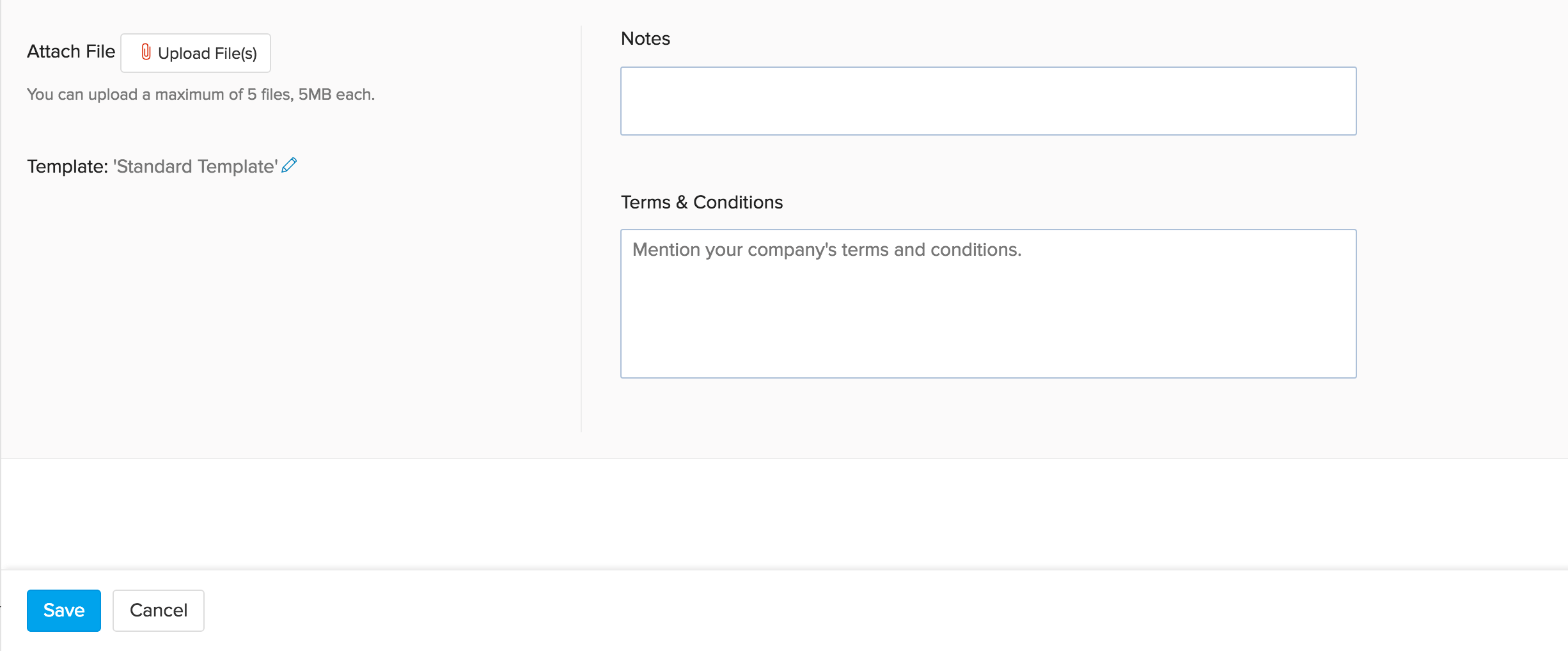 Now click on

Save

to save the new purchase order in draft state.